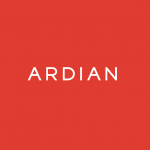 2021- ongoing

Project: Cerveteri 8,7 MW repowering project. Feasibility study, engineering, authorization, procurement and construction management for PV plant complete revamping and repowering (+3,5 MW grid-parity section).
Client: Ardian, a world-leading private investment house with more than EUR 120 bn of asset managed, specialized in infrastructure and energy.
Activities: SunGAP is supporting the Client in the execution of the project that will increase the production of the plant by 77% (incentivized + grid parity section) which corresponds to about € 1,6M of additional annual revenue with an expected capex of about €6,5M.
SunGAP is managing the connection procedures for the grid-parity section of 3,5 MW, the design and the authorization process with the aim to maximize the value of the plant. For the implementation phase, SunGAP will support the Client in the procurement (scouting, negotiation, contracts) and management of the works assuming the responsibility of the Works Director (Direttore dei Lavori) and Safety Coordination.