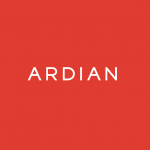 2021- ongoing

Project: 2×10 MW plants Commercial and Technical asset management.

Client: Ardian, a world-leading private investment house with more than EUR 120 bn of asset managed, specialized in infrastructure and energy.

Activities: SunGAP supports the Client in the management of two solar plants on regulatory, contractual, legal, tax, administrative, commercial, and environmental obligations and oversees the operation phase of renewable assets focusing on maximizing energy production and revenue. This is done by technically improving the plants, applying a strong cost reduction with innovative plants management and technical solutions.

SunGAP stands out in asset management activities with its proactive attitude aimed at maximizing the profitability of the portfolio with technical improvement interventions and optimal asset management.