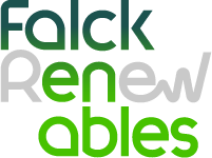 2021
Project: Notarpanaro feasibility study for revamping and repowering of 1 MW PV plant located in Mesagne (BR).

Client: Falck Renewable, a global player in the field of renewable energies with more than 1,350 MW installed and 3.500 MW managed.

Activities: SunGAP has supported the Client in identifying the best revamping/repowering  opportunity for a PV plant located in the South of Italy with a total capacity of 1 MW. Results show that it's possible to extend the plant capacity up to 3,2 MW with a dedicated grid-parity section (if allowed by the grid capacity)  and increase the production by 314%.